Extended Warranty Program
Extended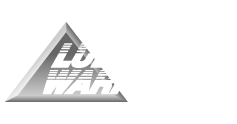 OFFICIAL PARTNER
AUTHORIZED SERVICE FACILITY
policies available on every car we sell & to retail service clients
all paperwork and claims handled by our service department, hassle free!
UNBEATABLE VALUE
CONTACT US FOR A FAST & EASY WARRANTY QUOTE TODAY!
Every vehicle we sell comes with a warranty, no matter the price.
In House
Since our company's inception in 1985, all of our automobiles have been sold automatically with a in house warranty. This is not outsourced and all costs are handled internally. A strong in house guarantee has acted as the sole warranty for many of the cars we have sold in our 26 plus years. The in house warranty is set up to provide the buyer of any of our pre owned cars, no matter the price, with a workmanship guarantee.
The Ontario motor vehicle industry council (OMVIC) mandates that all used vehicles are provided with some sort of guarantee. However, they need only guarantee those items directly related Ontario safety standards. This of course, makes most competitors' offerings quite limited.
Our in house warranty is a true full coverage affair. After the date of delivery our clients can rest assured that their new investment may be returned for service/adjustment if anything at all is not satisfactory. *The duration of the in house warranty is specified for each vehicle.
Factory
Many of the cars we sell have portions of their original manufacturer warranties intact. In these situations our clients are never on their own. Our service dept will work with our clients to make sure any service work that falls under manufacturer warranty is promptly taken care of. If we cannot honor the work locally we will coordinate with one of the several Toronto dealerships we have developed close ties with and complete the necessary work as quickly as possible.
In each case where one of our vehicles sold has factory warranty remaining, the end of warranty date will be provided so the client may keep track. Our service shop commonly conducts inspections for our clients near the end of their warranty so any potential warranty items can be taken care of before expiration. The end of factory warranty also represents a change in pricing and or availability for many extended warranty policies.
Factory warranty at a glance
VOLVO
New Vehicle Limited Warranty (U.S.) New Vehicle Warranty (Canada)
4 years/50,000 miles/80,000 kilometers  
Adjustments 1 year/12,000 miles/20,000 kilometers (things like brake rotors are part of this warranty)
Seat belts and S.R.S. 5 years/unlimited mileage/kilometers
Corrosion Protection 12 years/unlimited mileage/kilometers
Emission Defects and Performance, U.S./Canada
8 years/80,000 miles/130,000 kilometers (engine computer, central electronics module and catalytic converter)
BMW
New vehicle limited warranty – 4 years 80,000 KM
Limited emissions control warranty – (engine computer, on board diagnostic system, catalytic converter ) – 8 years, 130,000 KM
Limited rust perforation warranty – 12 years/ unlimited KM
AUDI
New vehicle limited warranty – 4 years 80,000 km
Corrosion Perforation warranty – 12 years / unlimited KM
PORSCHE
New vehicle limited warranty – 4 years, 80,000 km
Emission design and performance warranty – 8 years, 130,000 km
Limited rust perforation warranty – 12 years/ unlimited KM